Competition, Chaos & Celebrations!
This week at the happiness box there has been chaos! We started gearing up for Easter, and, Brad and I decided to experiment by taking photos whilst we reorganised the stock! We set the photos to a Matilda song after we had cleaned up the mess!
We also decided that we would be running an Easter competition on our Instagram page. The competition has been going well with a lot of interest and entries!
I brought in our new rainbow bear mascot, who was a bit cheeky, but enjoyed dressing up for Easter! We have named the bear Beau.
Brad and I talked about our own memories of Easter and our family traditions. I fondly remember
waking up extra early to go on a treasure hunt to find what the easter bunny had left for me.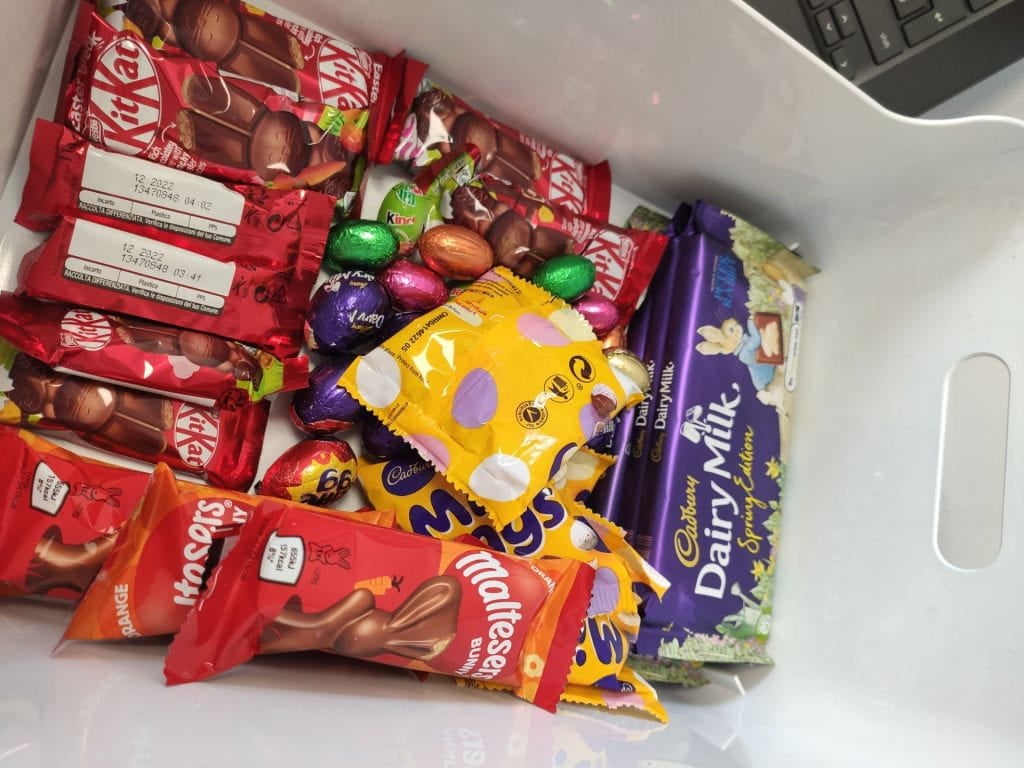 Do you have any fond Easter memories or traditions that you would like to share?
Spread the happiness, Rachel x